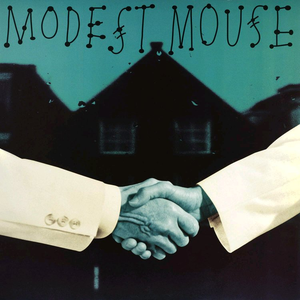 Album: Night on the Sun
Artist: Modest Mouse
Release Date:
Album Tracks:
Night on the Sun is an EP by indie rock band Modest Mouse, released in 1999 as a Japan-only album, and again in 2000 as a 12" vinyl. The tracks on the Japan's Rebel Beat Factory label were taken from The Moon & Antarctica demos that were sent to Epic Records. The four tracks on the 12" ended up on 2001's Everywhere and His Nasty Parlour Tricks. CD Release: (1999) "Night on the Sun" – 9:21 "You're the Good Things (It's Alright to Die)" – 4:23 "Wild Packs of Family Dogs" – 1:47 "Dark Center of the Universe" – 4:19 "Your Life" – 3:21 "No Title" (Jeremiah Green speaking Japanese) – 0:18 Vinyl Release: (2000) "Willful Suspension of Disbelief" – 3:33 "Night on the Sun" – 7:36 "I Came as a Rat (Long Walk Off a Short Dock)" – 4:36 "You're the Good Things" – 3:32 User-contributed text is available under the Creative Commons By-SA License; additional terms may apply.